IYFR AREA 3 AGM
8-13 November 2017
Kobe, Japan

The Schedule
Wednesday 8 November

15:00
• Arrival and check in at Kobe MerikenPark Oriental Hotel
17:30 ~ 18:30 Bar time 
• Informal meeting & greeting followed by dinner
18:30 ~
• Kobe welcome dinner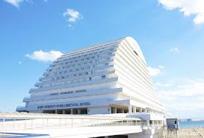 Thursday 9 November

9:00 Depart Hotel
• Sightseeing in Kyoto city by a chartered bus
11:00~12:00  Kinkaku-ji Temple
12:10~13:00  Lunch
13:10~14:00  Ryoan-ji Temple's rock garden
15:00~     Kiyomizu-dera Temple etc.

17:30~20:00
• KYOTO NIGHT! Enjoy Japanese"KAISEKI" dishes with Kyoto-Lake Biwa Fleet members, appreciating Maiko's performance.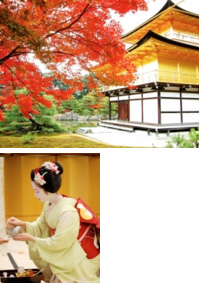 Friday 10 November

9:00~12:00
• AGM in morning
Those not attending AGM can go shopping (guided or independent) or sightseeing. Kobe Fleet members are available for transport, if needed.

・ Free time in afternoon

19:00~21:000
• KOBE NIGHT! Enjoy Formal IYFR dinner with Kobe Fleet members.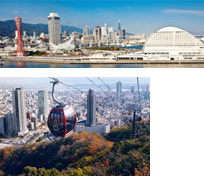 Saturday 11 November

8:00 Depart Hotel
• Sightseeing in Hiroshima city by a chartered bus
12:00~13:00 Lunch
14:00 Visit Atomic Dome and Peace Memorial Park.

16:30 check in Hotel SunRout HIROSHIMA

18:00 ~
• Hiroshima NIGHT! Enjoy dinner with Setouchi Shimanami Fleet members.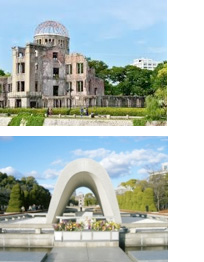 Sunday 12 November

8:30 Depart Hotel
• Sightseeing Onomichi or Beautiful inland see coast by bus
11:30~12:30 Lunch
• After lunch, short cruise (now planning)

After cruise, coming back to Kobe. (17:30)

18:30~
• Farewell NIGHT! Enjoy freely your last night in Kobe.
• We'll arrange some local restaurants and Karaoke , if needed.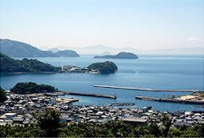 Monday 13 November

• Official IYFR event at an end but if delegates wish to travel to other places in Japan. there will be plenty of information available but members need to make their own arrangements.
IYFR KOBE FLEET IS WAITING FOR YOU!
The expense (including 5 night accommodations and, all meals, sightseeings , coach fee, guide costs etc.) is 140,000 yen per person.
Additional announcement about the tour costs and the cancellation policy
Those who travel alone will be charged additional 25,000JPY as a single supplement.
A cancellation fee will be charged if cancellation takes place on and after 9th October.
The percentage will be as below.
9th October~ 20%   25th October~ 40%  1st November~ 100%
Thank you for your understanding.